(Written in Holly's perspective)
Tonight my brother Cory got his mission call. I was more excited looking forward to it than I thought I'd be!! He is my family's first missionary, so it was kind of a big deal. It ended up that both my parents & my brother were able to come out & be here in person for him to open it. So fun!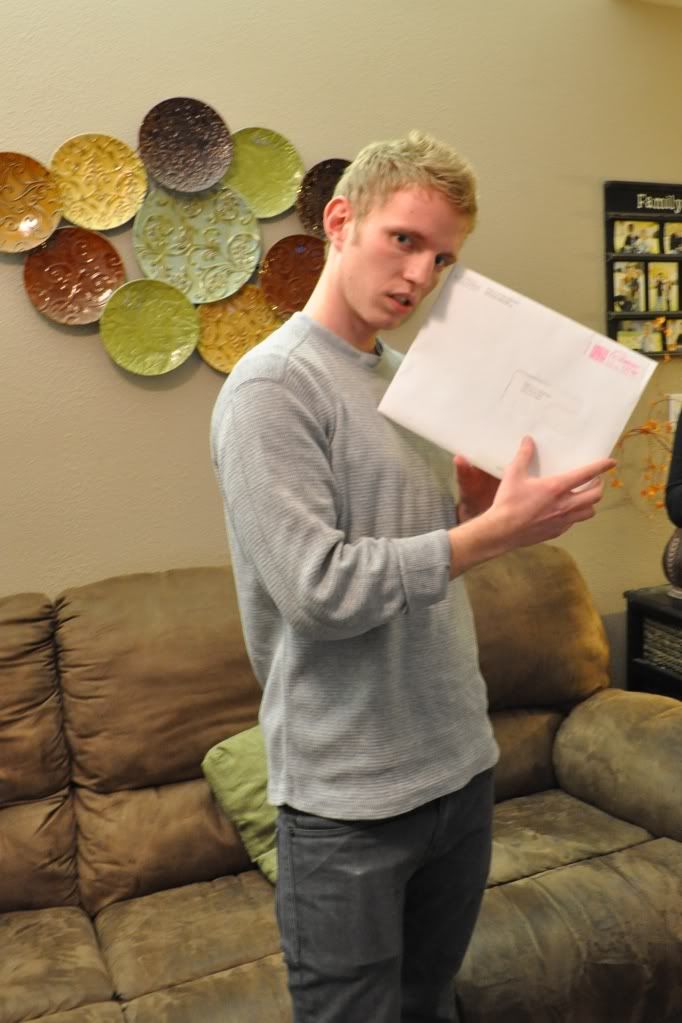 With my dad & mom
Collin & Orrin (friend from home) / some of Cory's freshmen friends (yes, just friends--not girlfriends) :)
Curt & I (the boys were in bed) / Kelsey joining us via Skype
Getting ready to open it! Cory was more excited & nervous than I think I've ever seen him.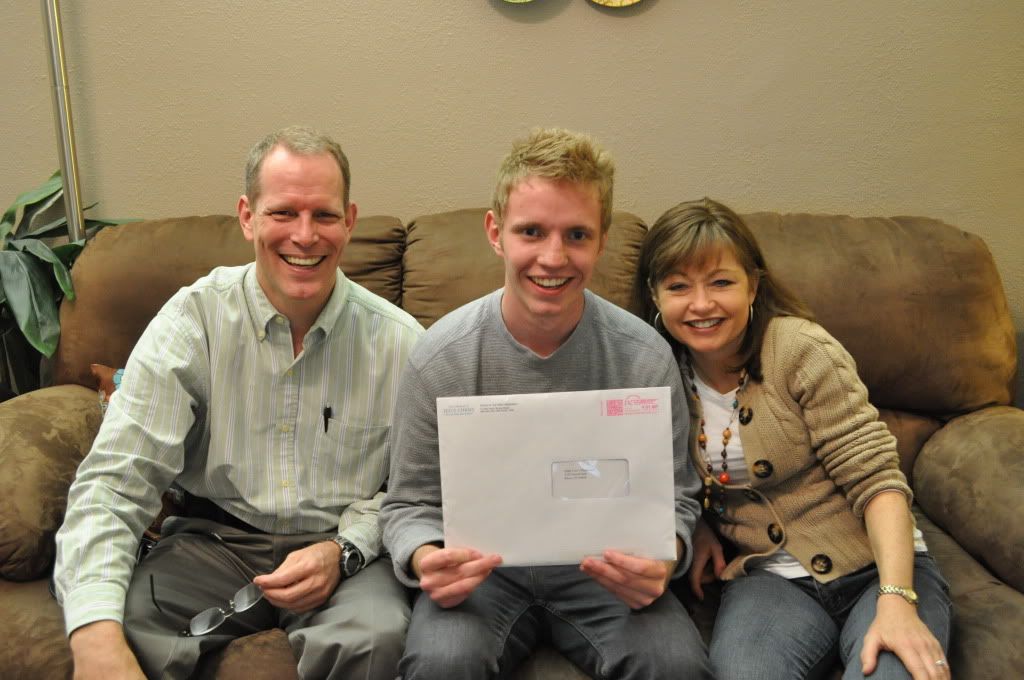 Opening the call...
And reading it--my mom's face is priceless!
"You are hereby called to serve...in the Guatemala Retalhuleu Mission"!!!!!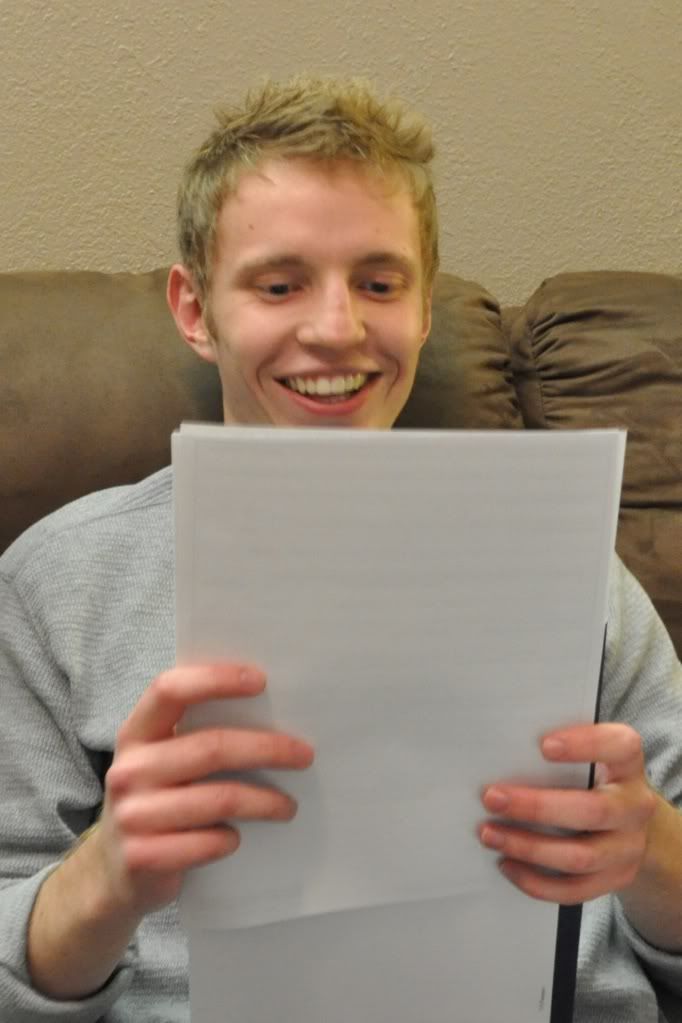 He'll be speaking Spanish & will enter the MTC on July 11th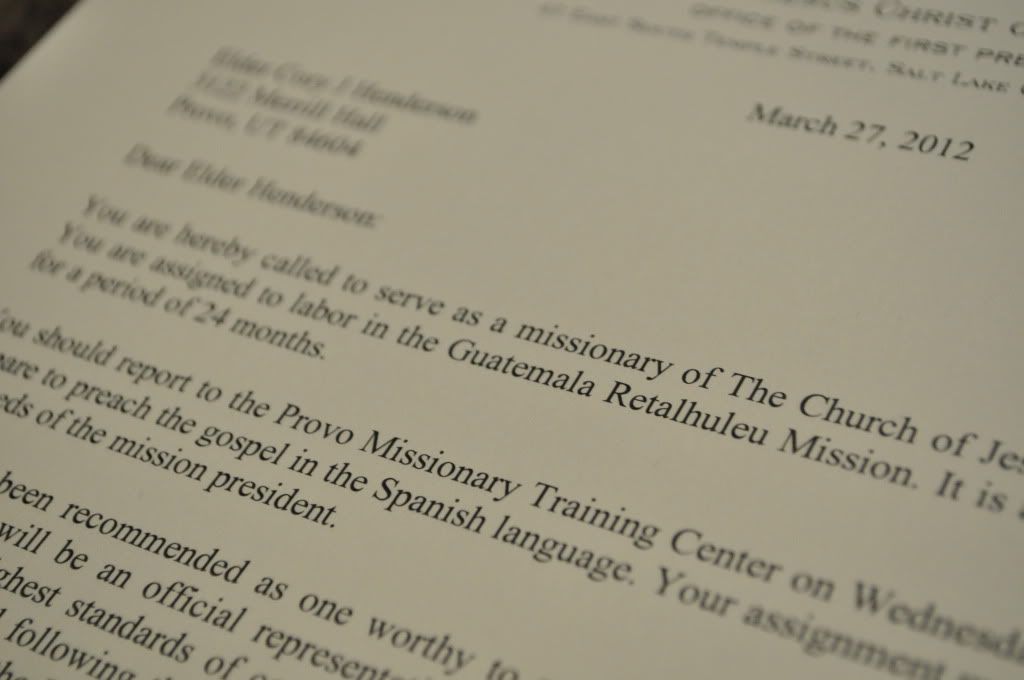 The map of all our guesses (we each had one US & one foreign guess) / the map of his mission
Guatemala was such a surprise to all of us!
Orrin had just gotten his call two weeks earlier...also to Guatemala! (different mission) These two boys were in nursery together & grew up friends in the same ward--and now they'll be serving missions in the same country!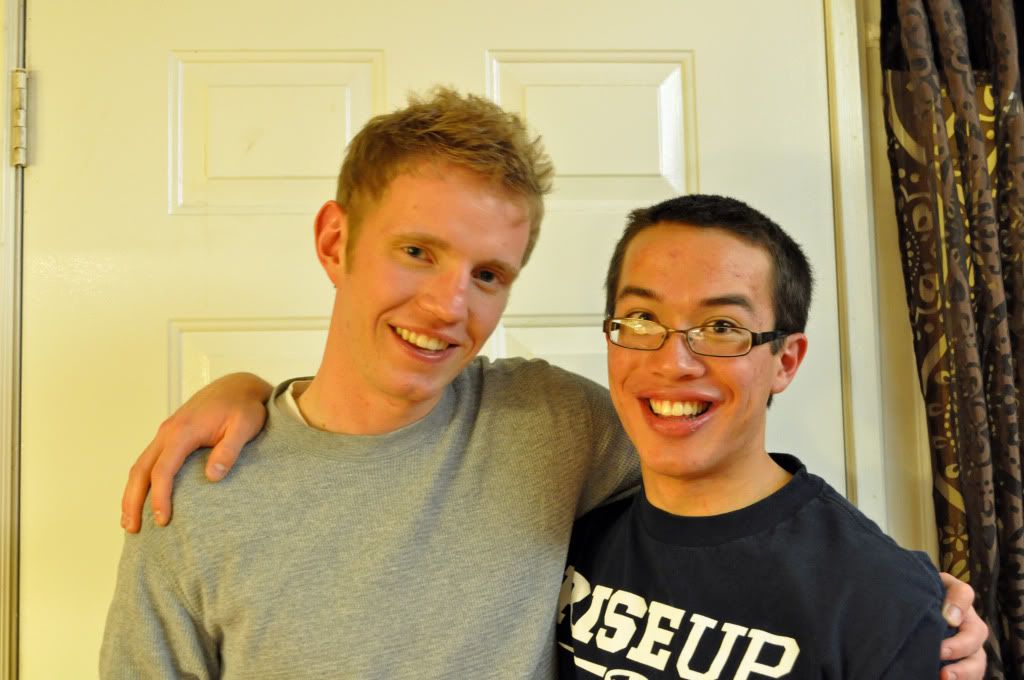 It was such a fun night, and so neat to have everyone in my family there. Cory is going to be such an awesome missionary! My favorite memory of the whole night was everyone working for about 20 minutes to try to figure out how to say "
Retalhuleu" (looking up pronunciation guides, watching YouTube videos about the city to see if we could hear them say the name, etc.)--so funny! Curt is so excited that Cory will be speaking Spanish, and they've already spent hours talking about Curt's mission to Mexico. We are SO excited for Cory! Congratulations!!!